Creekside Golf Course is a challenging but fair and enjoyable 18-Hole 'Executive' Golf Course offering affordable pricing in a friendly and relaxed atmosphere. The Par '58' course is suitable for ALL ages and skill levels--The lay of the land allows Golfers of all ages to enjoy walking too! The FACT that you use all the clubs in your bag makes it unique and a must play - Your 'short-game' will also be tested through-out the round!! Conveniently located 1 km South of the 401 (594733 Hwy 59), Creekside is easy to get to regardless of where you are coming from.

Dress Code
Shirts with sleeves or a collar is preferable

No shirts with inappropriate content

No gym shorts, cut-offs or ripped jeans.

Shorts must be an appropriate length

Golf or running shoes required.

No Flip Flops allowed.

Common sense usually prevails.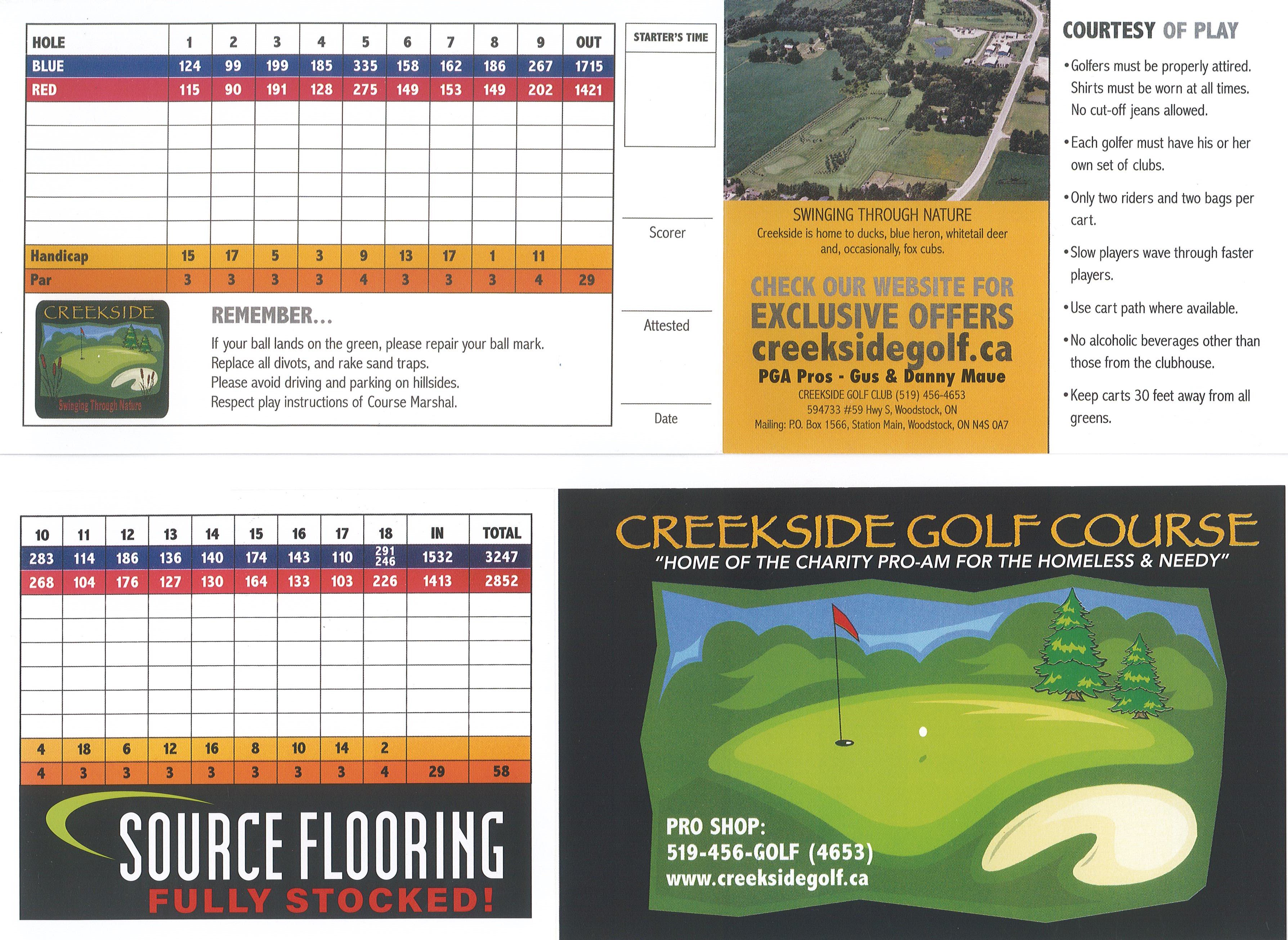 Par 58 -18 Hole Executive Golf Course